Rooms & Suites
Los Mandarinos Boutique Hotel & Spa
El Valle de Anton Hotel Rooms & Suites
Discover what suite best fits your stay
The guest experience at Los Mandarinos Boutique Hotel & Spa is synonymous with relaxation, romance and timeless charm. Offering a unique blend of colonial elegance and modern comfort, the most luxurious hotel in Panama's Valle de Anton features 70 rooms and suites steeped in local heritage and five-star amenities.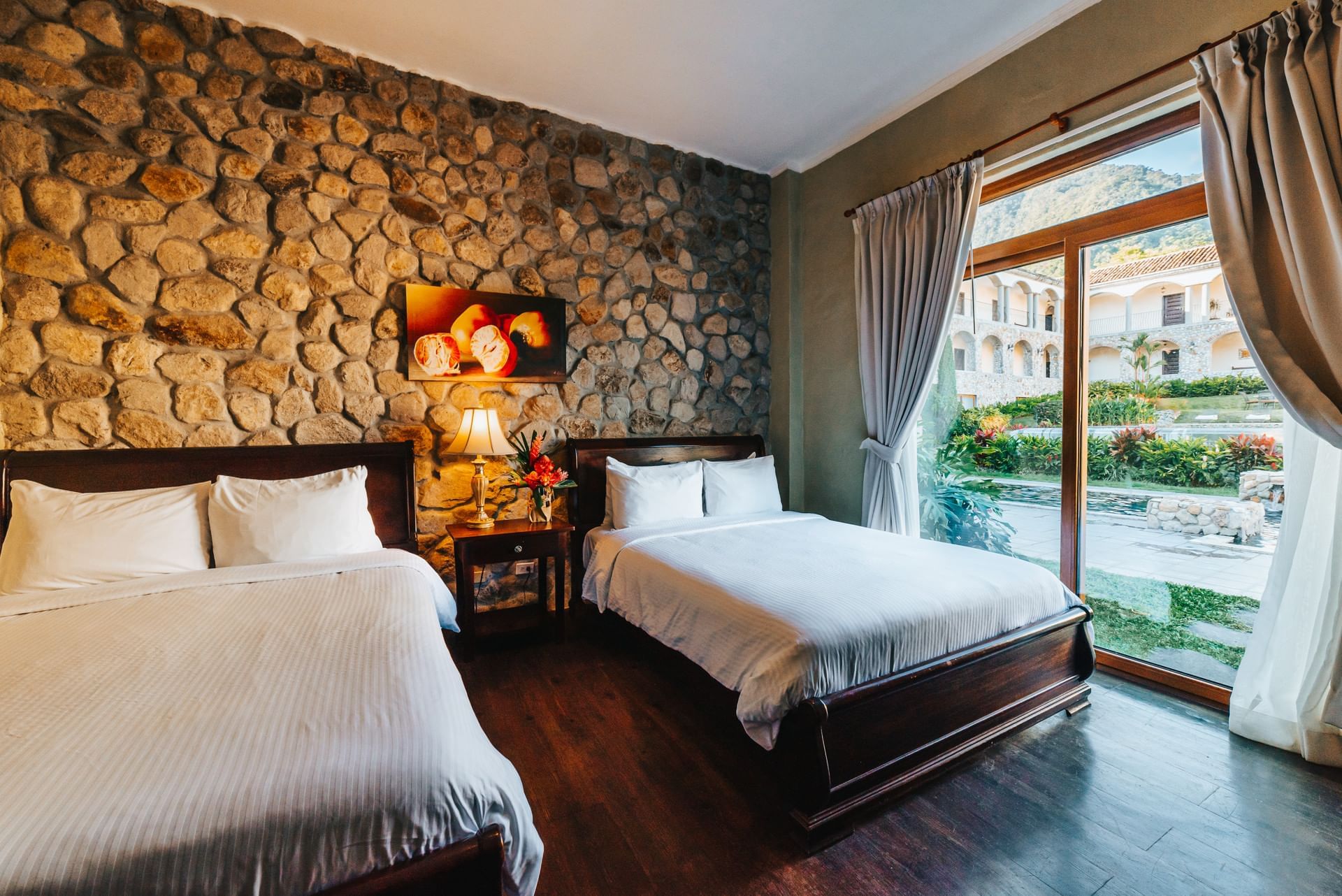 Discover our inviting rooms and suites
Designed and decorated in a classically elegant style with wood or tiled floors, dark wood furnishings and exquisitely styled marble and tile bathrooms. Thoughtful amenities in all rooms include air conditioning, mini-refrigerators, flat-screen televisions with cable channels and soft, downy bathrobes.